---
---
Product Range
New SWIPE Anti-Fog Goggles Lasts 10 Times Longer!
September 30, 2020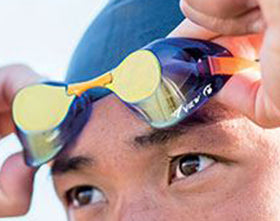 VIEW's SWIPE anti-fog uses a water layer to avoid fogging. However when oil or other particles stick to the lens, the anti-fog performance decreases. "SWIPE ANTI-FOG" can clean the lens by a few finger swipes and clear vision will be restored. Compared to other goggles, the new SWIPE goggle anti-fog...
Protect Your Eyes this Summer with View Swim Goggles
January 02, 2018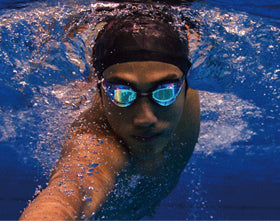 VIEW has evolved into what it is today through aiming to develop original cutting edge swimming gear. VIEW released the world's first interchangeable prescription lens goggles in 1991 Optical Goggle, and also launched highly specialised children's goggles in 1994 Kids Goggle. In 2004 VIEW released the first specialised women's goggles...
Goggles for Toddlers and Goggles Children are Not the Same Thing
December 06, 2017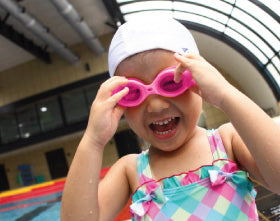 Goggles play a critical role in helping your toddler start their swimming journey and gain confidence in the water. The face of a toddler compared to a child is significantly smaller, and consequently, the way a goggle fits on your toddlers face determines the level of comfort and enjoyment whilst...
---
View Swimming Goggles and Swim Equipment
View Swimming goggles are made by Tabata Japan in their own factory just outside Tokyo. 
Manufactured to the highest ISO standards, using only the best quality materials, View

swimming goggles

provide the ultimate in comfort and fit.
They simply won't let you down.
So, if you are looking for
swimming goggles
to provide excellent comfort, wonderful visibility and inflatable sup boards you can't go past View Swim - Quality Swimming Goggles since 1952.
 Free Shipping Australia wide